Energy is a finite resource that is used to create goods and services. As such, it is difficult to use efficiently and waste is inevitable. Energy efficiency is the art of getting the most out of energy. It is a way to preserve the environment by conserving energy and using it more efficiently.
Investing in energy-efficient systems
In addition to lowering energy bills, investing in energy-efficient systems is an important way to reduce greenhouse gas emissions. The global energy market contributes roughly 30% to global emissions and improving efficiency will reduce that share. The pace of improvement has slowed in recent years. There are many factors that have slowed progress, including stagnant policies.
In the United States, smart manufacturers have recognized the need to reduce their carbon footprint and ensure that their equipment operates at optimum levels. By investing in energy-efficient systems, they can reduce their electricity bills by 50 percent or more. Moreover, these systems are able to simplify complex cooling systems through automation and connectivity.
In addition, dwelling characteristics are also relevant in determining whether households are likely to invest in energy-efficient systems. For example, new homeowners are more likely to upgrade their appliances than those who have lived in the same home for a long time. However, previous studies on household energy-efficiency investments didn't focus on these factors but instead focused spatial factors.
Socio-economic characteristics of households, dwelling characteristics and household knowledge and behavior are all factors that could influence the decision to invest into energy-efficient systems. In addition, energy prices and subsidies can also influence the decision to invest in energy-efficient technologies. Additionally, households with higher educations are more likely to use energy-efficient systems.
Investing in energy-efficient systems may even help increase the value of your home. Energy-efficient systems are a good investment in today's energy market that is becoming increasingly hostile. These systems reduce energy costs and provide comfort at home. These systems can also make your appliances more efficient.
Energy efficiency is an important component of carbon reduction. It plays an important role in achieving decarbonisation goals and is expected to grow across all sectors. Other key market drivers include regulatory changes and digitalization. PwC experts have extensive knowledge of these issues and can help businesses develop detailed value propositions. They can also help them develop market strategies.
Saving money on energy bills
Your utility bills will be reduced by installing energy efficiency measures in your home. The average American household spends almost $1,500 per year on utilities. This does not include water, gas, or electric bills. By cutting down on these costs, you will have more money in your pocket. Some of the easiest steps to take include replacing incandescent light bulbs with energy-efficient ones. LED bulbs, for example, last 25 times longer than incandescent bulbs. Your furnace's air filter should be changed every 60 to 90 day.
Your home's energy use can be as high as 11 percent due to lighting and electronics. Simply switching out your light bulbs with Energy Star-certified bulbs can save you $75 a year. Also, consider installing a dimmer switch for your lights to save electricity. This switch allows you to adjust the brightness of the room to suit your mood and save money.
Another way to save on energy is to unplug electronic devices when not in use. Smart power strips can be installed to eliminate "phantom electricity" from appliances. This electricity is used to power appliances, chargers, or electronics you don't use. This excess electricity can cost hundreds of dollars per year.
It may be tempting to increase the thermostat in summer to cool your home, but too much can lead to an increase in your energy bills. Try setting your thermostat a few degrees lower than normal. This could save you up to 15% on your monthly bill. You can save up to 15% on your utility bills by purchasing energy-efficient appliances like refrigerators, dryers, and room air conditioners.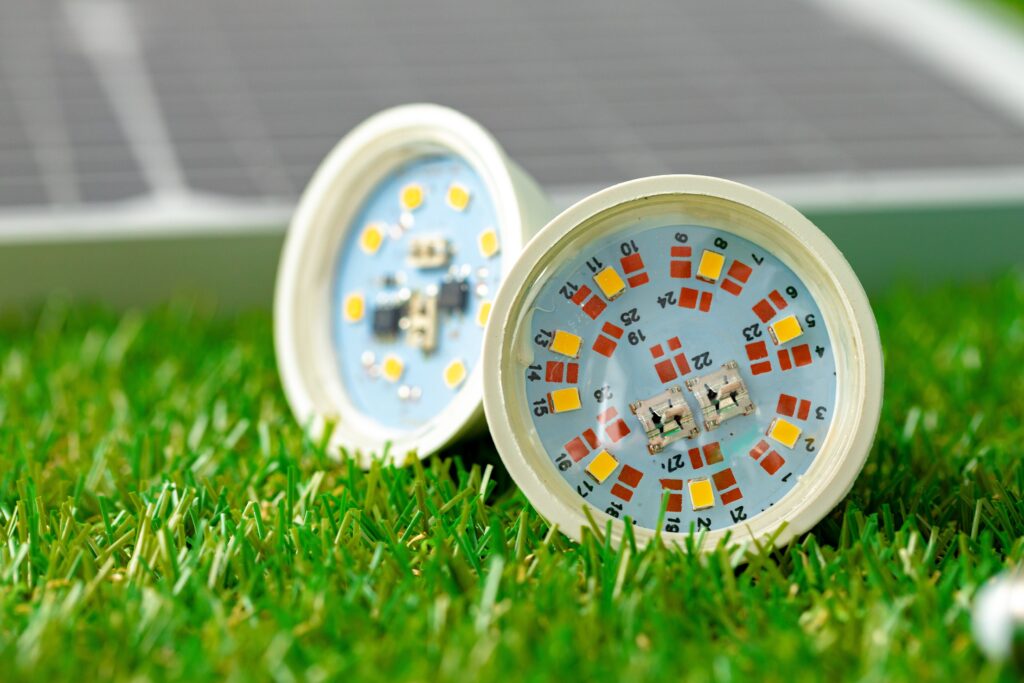 In addition to saving money, energy-efficient living practices can also reduce your carbon footprint and reduce your household emissions. These changes don't have to be complicated or expensive, and you'll soon be reducing your energy consumption and monthly expenditures. Follow these simple tips to save money and get started saving money today!
It is also a good idea to cook more energy-efficient meals at your home. A charcoal grill can be more cost-effective than an electric one. It can save you $18 per year. You can reduce the amount of hot water used in your home and reduce your gas consumption. A single less hot meal per week can cut your energy bills by as much as 15%. Smart thermostats can help you reduce water consumption.
An energy audit is one way to reduce energy consumption. This can help you establish your baseline energy consumption and outline ways to make changes at home or at work. Many electric utilities provide these audits for free. During an energy audit, an energy expert will look at your home or office for air leaks and insulation issues and identify opportunities to install energy-efficient lighting.
Environmental benefits
In the United States, increased energy efficiency can help reduce fossil fuel consumption and carbon emissions. Since the 1970s, energy use as a percentage of GDP decreased from 19,750 British thermal units per dollar to 14,040 Btu in 1986. This represents a decrease of almost 30%. Over the same period, energy use accounted for about one-fifth of the growth of the U.S. economy, or 32 quadrillion Btu a year.
Energy efficiency is the process of using less energy to perform the same task. This results in lower household energy bills and lower greenhouse gas emissions. In addition, increased efficiency also reduces demand for energy imports. Energy efficiency has the potential to reduce global warming, decrease costs, and produce additional economic value.
Increasing energy efficiency in homes and offices can have a huge impact. An easy change in lighting can reduce electricity consumption by about 20% of your total electricity bill. By installing Energy Star-qualified CFL bulbs, homeowners can cut electricity use by up to seventy-five percent. This alone could reduce the electricity required to power 2.8 millions of homes in the United States each year. Moreover, the amount of carbon dioxide avoided by replacing one incandescent light bulb with a CFL is equivalent to the emissions of 800,000 cars a year.
Energy efficiency has also been proven to reduce greenhouse gas emissions, water consumption, and pollution. Further, it lowers individual utility bills, creates jobs, and helps stabilize energy prices. It also reduces the need for new electricity generation and transmission infrastructure. Furthermore, it helps diversify resource portfolios of utility companies and protects consumers against the volatility of fuel prices.
The majority of electricity generated in the United States is produced by utilities. Utility-scale facilities produce the most electricity. This includes natural gas, coal, and nuclear power plants. This is the largest contributor to greenhouse gas emissions. Energy efficiency can reduce the need for these fossil-intensive power plants. This results in a cleaner environment with a lower electricity cost.
Carbon dioxide emissions can also be reduced by improving energy efficiency. Globally, emissions related to energy use have increased over the past century as a result of human activities. Experts believe that the intensification of the greenhouse effect could be responsible for the rise in greenhouse gas emissions. However, this is a matter of debate, with many researchers still studying the influence of human emissions on global temperatures.
Energy efficiency can also help reduce your energy bills. This is vital for combating climate change. Many households and businesses are using more energy than they need to, and energy efficiency is the easiest and cheapest way to reduce wasteful energy use. Energy efficiency has many environmental benefits, as millions of Americans choose energy-efficient products.
Energy efficiency refers to the percentage of energy that is converted to useful energy and not wasted. About a fifth of the gasoline used to power a car is converted into mechanical energy, which powers it. The rest is lost as heat and emitted to the environment.